Home » Posts tagged 'common core'
Tag Archives:
common core
2014 Summer Open Programs are here! Sign up today!
Our classes listed below. Find out how to register here!
TEACHING GRAMMAR RHETORICALLY
Grades: Secondary / College
Instructor: Nelson Graff
June 16 – 20, 2014
Monday – Friday
8:00 a.m. – 3:00 p.m.
Fee: $500
(2 optional credit units from Sonoma State University)
This course will focus on alternatives to the traditional grammar teaching approaches of sentence parsing and labeling. According to the California Common Core Standards, students "must come to appreciate that language is as at least as much a matter of craft as of rules and be able to choose words, syntax, and punctuation to express themselves and achieve particular functions and rhetorical effects." We will consider grammar from the perspectives of both correctness and sentence power, examining how syntax functions rhetorically and how we can help students engage strategically and mindfully with language as they read and write.
BRINGING THE ARGUMENTATIVE ESSAY TO LIFE ACROSS THE DISCIPLINES
Grades: 6-12
Instructors: Katherine Suyeyasu and Stan Pesick
June 17 – 20, 2014
Tuesday – Friday
9:00 a.m. – 3:00 p.m.
Fee: $400
(1 optional credit unit from Sonoma State University)
Helping students develop the academic literacy, thinking, and discussion skills necessary to write a thoughtful and coherent argumentative essay holds a place of privilege in the Common Core State Standards. This course will focus on the development and writing of an argument in both history and ELA classrooms. We will explore, with an eye on student work: 1) how to develop a strong argumentative writing prompt, 2) how to thoughtfully analyze evidence, 3) how to, help students connect claim, evidence, and reasoning in support of an argument, and how to support this work with academic discourse structures.
To bring this work to life, participants will write a historical argument and also develop an argumentative writing lesson for their own classroom. This class will provide an opportunity for history and ELA teachers to discuss and reflect upon what mutually supportive instruction, which fosters strong argumentative writing skills, might look and how to build bridges across the disciplines.
ALL ABOUT CONTEXT: COMMON CORE WRITING WORKSHOP FOR K-2 ENGLISH LEARNERS
Grades: K-2
Instructor: Michelle Kellman
June 23 – 27, 2014
Monday – Friday
9:00 a.m. – 12:00 p.m
Fee: $300
(1 optional credit unit from Sonoma State University)
English learners succeed at writing when they have a content and language-rich environment to draw from–when writing is taught in the context of learning about science, social studies, literature, and the arts. This course will offer an in-depth look at how to create a workshop-style writing curriculum that helps K-2 students develop their language skills, meet the demands of the Common Core writing and language standards, and experience the joys of writing. Participants will come away with a wealth of practical tools and techniques to use in their classrooms.
WRITE TO TEACH: SUMMER WRITING WORKSHOP FOR TEACHERS (held in Larkspur, CA)
Grades: All
Instructors: Meredith Pike-Baky
June 23 – 27, 2014
Monday – Friday
9:00 a.m. – 12:00 p.m.
Fee: $300
Join us for a week of mornings writing, sharing, reflecting, reading, and revising. Become a better writer and a better teacher of writing. This workshop offers rich opportunities for teachers at all grade levels and any writing experience level to explore a range of writing genres and practical, classroom-tested writing strategies. The workshop fosters a warm and encouraging community of writers where participants read inspiring models, collaborate in small groups and collect ideas and materials for teaching. This year we'll feature strategies for information and argument writing, reflected in the Common Core Standards. This class sits solidly on the Bay Area Writing Project's belief that teachers become better teachers of writing by writing themselves. Participants contribute to an in-class anthology. Class held in Larkspur.
CHILDREN'S LITERATURE AS A SPRINGBOARD TO NARRATIVE, INFORMATIVE AND OPINION WRITING
Grades: K – 2
Instructor: Siu-Mui Woo
June 26, 2014
Thursday
9:00 a.m. – 3:00 p.m.
Fee: $150
This one-day workshop is for K-2 teachers interested in learning ways to use children's literature to teach narrative, informational and opinion types of writing. Participants will develop, collaborate on and share mini-lessons and writing ideas. They will be introduced to the following:
Connections to oral language, reading and writing, especially for English Language Learners, in the Common Core State Standards
Introduction to engaging literature which will facilitate narrative, informational, and opinion writing
Demonstration of mini-lessons in writer's workshop
WRITING FOR EQUITY: AN EXPLORATION OF CLASSROOM PRACTICE
Grades: Secondary / College
Instructors: Carmen Johnston and Cherise McBride
July 7 – 10, 2014
Monday – Thursday
9:00 a.m. – 3:00 p.m.
Fee: $380
(1 optional credit unit from Sonoma State University)
To address equity, this class outlines and embodies a two-pronged approach: 1) how concrete writing tools and structures can serve as a practical means to educate for social justice and 2) how socio-emotional awareness and supports can make a difference to that end, especially in light of new Common Core State Standards that require academic discourse and performance tasks. We will practice using writing strategies that demystify the writing process, highlight rhetorical considerations, and provide structure while allowing flexibility. We will also develop our own writing as teachers through the lens of equity (possibly for publication!).
BRAVE NEW CLASSROOM: COMMON CORE STANDARDS (CCSS) AND TEACHER LEADERSHIP
Grades: All
Instructor: Patrick Delaney
July 7 – 11, 2014
Monday – Friday
9:00 a.m. – 12:00 p.m.
Fee: $300
New, nationally driven education reforms are taking hold in California and the Bay Area. The U.S. Department of Education promises that CCSS will bring "…more opportunities for genuine, authentic teacher leadership that don't require giving up a daily role in the classroom." Such leadership requires educators to stay informed about the shape and progress of CCSS-based reforms. Using texts, web readings, group discussions, and guest speakers, we will research and review information sources on some of the coming reforms and their impact on educators. Topics covered will include: CCSS; Smarter Balanced Consortium testing; California districts' CORE waiver; data-driven curriculum development and instruction; evaluation options, including value added measures; for-profit, non-profit, and charter reform models; possible changes to promotion, salary and retirement conditions; philanthropic contributions to school-related elections and legislation. Participants will leave with an efficient system for staying informed on prioritized issues during the inevitably busy school year.
EXPRESS YOURSELF: A WEEK OF WRITING FOR TEACHERS
Grades: All
Instructor: Marty Williams
July 14 -18, 2014
Monday – Friday
9:00 a.m. – 12:00 p.m.
Fee: $300
You've heard of a busman's holiday? This course is a writing teacher's dream vacation. A week of time set aside for your writing with a creative and supportive group. All you have to do is show up with something to write with and on. We use the Amherst Writers and Artists method of thoughtful positive response to first draft writing. All genres and degrees of experience with expressive writing encouraged. Relation to the Common Core? We will explore ways to incorporate expressive writing into our teaching by engaging ourselves in "creative and purposeful written expression."
NURTURING CREATIVITY WITHIN THE COMMON CORE
Grades: K – 1
Instructor: Linda Luzar
July 28 – 30, 2014
Monday – Wednesday
9:00 a.m. – 3:00 p.m.
Fee: $300
(1 optional credit unit from Sonoma State University)
Reclaim the delight in teaching young children! This course will explore creative strategies to teach the Common Core State Standards in a developmentally appropriate way where all levels, including English Language Learners, can find success in a safe writing environment. Teachers will learn how to effectively integrate the narrative, information, and opinion writing standards throughout their curriculum with critical thinking and authentic writing activities
* All optional credits are provided through Sonoma State University's School of Extended Education.Payments for the units must be paid to Sonoma State, so please do not bundle the registration fee and the credit unit payments together. Enrollment forms for the units will be available on the first day of class and you may pay with a check.
Join us for What the Tech is Going On?,
a unique technology series for K12 teachers hosted by the 
Bay Area Writing Project
 

in partnership with 
UC Berkeley
.
All sessions will focus on deepening writing instruction through the use of technology in order to meet the Common Core writing standards.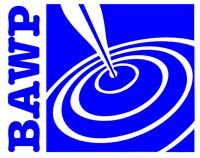 Where and When

This event will take place in rooms 2319 and 2326 in Tolman Hall on the UC Berkeley campus from 8:45 to 12:00 on April 19.
Schedule
8:45                     Registration
9:00 to 10:30       Session A
10:30 to 12:00     Session B
Please register at www.regonline.com/whatthetechisgoingon
SATURDAY, APRIL 19:
Session A:

  Google Docs
9:00 to 10:30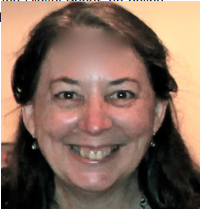 Google Docs is here to stay! What is google doc? Why should I or my students use google doc? What are the benefits? These questions and many more will be answered in this introductory workshop on google docs. In this workshop you will have the chance to explore and learn about the components that make up google docs, by using it. You will be writing, peer editing, sharing your work and more.
Marna Blanchard teaches 8th grade Humanities and a media class at Francisco Middle School in San Francisco. In addition, she also teaches at the Young Writers Camp for digital storytelling here in the Bay Area, as well as similar workshops in Seoul, Korea and recently in Singapore. Marna is a frequent contributor to the Digital Paper, an online publication featuring the work of teacher writers.
Session B:

 Rap Genius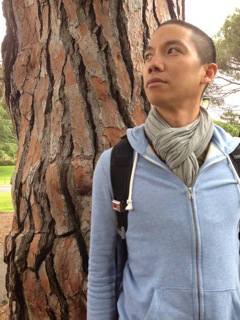 10:30 to 12:00
This hands-on workshop will introduce teachers to the online collaborative text annotation platform, Rap Genius. Initially developed for fans of hip hop music to annotate lyrics and debate meanings of their favorite songs, Rap Genius has moved into classrooms over the past several years, rapidly becoming a tool for teachers to engage students with different texts and "flip" classrooms. With the ability to annotate with text, images, and video, Rap Genius helps encourage the 'close reading' of texts we want to students to practice. In addition to learning how to navigate Rap Genius' multimodal platform, teachers will also have the opportunity to join a growing network of innovative educators around the world.
Exequiel "Rex" Ganding is currently a second-year doctoral student in the Language, Literacy, and Culture program in UC Berkeley's Graduate School of Education. He is interested in issues at the intersection of Composition and Literacy studies, specifically examining the challenges and potential that digital culture poses to writing pedagogy. For the past five years, Rex has also served as a College Composition instructor at various institutions in the Bay Area, teaching courses from below-transfer level to second-year composition.