Home » Posts tagged 'writing'
Tag Archives:
writing
This course takes a practical approach to grammar instruction, focusing on methods that work best to improve student writing.  We will look at exciting ways to advance students' "sentence power" but also to improve their sentence correctness.  It assumes that the best approaches to grammar instruction tend to be ones that closely match what effective writers do when they compose and correct sentences.  It also assumes that students learn best through constructivist classroom practices such as inquiry, collaboration, focused practice, and modeling, integrated within a purposeful curriculum.
We will inquire into the why, what, how, and when of grammar instruction, building a logical and adaptable framework for planning and sequencing, and developing principles that will help teachers make informed choices for their students and their curricular goals. We will examine a variety of activities, scaffolds (deductive and inductive), and tasks to best serve students, including English language learners.  Sessions will focus on language variety, and code-switching; sentence rhetoric and style; issues of correctness (learning how to diagnose, prioritize and respond to error); and planning within and between lessons—with a particular eye to being both systematic and contextual in our designs.
 June 19 – 23, 2017
9:00 am – 3:00 pm
6th – 12th grade Teachers
$545.00
*This workshop takes place at UC Berkele
For more information and to register visit: bayareawritingproject.org/summerPD
Remixing Frankenstein—Performing Meaning in the 21st Century
Announcing a summer fellowship for secondary teachers interested in exploring 21st century literacies through performance and the teaching of literature (open to teachers of all disciplines). Accepted teachers receive $1,000 stipend for full participation.
Performance at the Center, a new initiative at Teachers College, will bring twelve teacher fellows together with twelve high school students this summer to create a multimedia stage performance around Mary Shelly's Frankenstein. The project is a major mashup—part performance pedagogy, part remix, part transmedia storytelling, part literary studies, and part connected learning. And it is a great way for teachers to explore innovative new ways to teach literature (or any text), in a wildly creative environment.
The institute will be facilitated by a multidisciplinary team of educators. Daily scheduled workshops by visiting teaching artists will explore a range of ways to make meaning in text—from "reading Frankenstein through the camera's lens," to a classical dance teacher that's facilitating a workshop around reading through body and movement.
The institute is unconventional in a number of ways, not the least of which is that students and teachers will work side-by-side for two weeks (teachers may also encourage students to apply).
During the third week after the students depart, teachers will work together to create curriculum to pilot in their classrooms in the fall.
Interested?
http://cpet.tc.columbia.edu/teachers.html
For more information please contact: Erick Gordon @ ergordon@tc.edu
Join us for What the Tech is Going On?,
a unique technology series for K12 teachers hosted by the 
Bay Area Writing Project
 

in partnership with 
UC Berkeley
.
All sessions will focus on deepening writing instruction through the use of technology in order to meet the Common Core writing standards.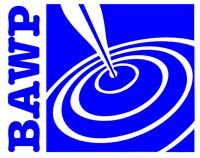 Where and When

This event will take place in rooms 2319 and 2326 in Tolman Hall on the UC Berkeley campus from 8:45 to 12:00 on April 19.
Schedule
8:45                     Registration
9:00 to 10:30       Session A
10:30 to 12:00     Session B
Please register at www.regonline.com/whatthetechisgoingon
SATURDAY, APRIL 19:
Session A:

  Google Docs
9:00 to 10:30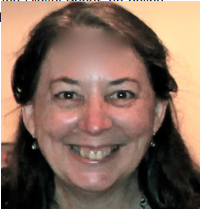 Google Docs is here to stay! What is google doc? Why should I or my students use google doc? What are the benefits? These questions and many more will be answered in this introductory workshop on google docs. In this workshop you will have the chance to explore and learn about the components that make up google docs, by using it. You will be writing, peer editing, sharing your work and more.
Marna Blanchard teaches 8th grade Humanities and a media class at Francisco Middle School in San Francisco. In addition, she also teaches at the Young Writers Camp for digital storytelling here in the Bay Area, as well as similar workshops in Seoul, Korea and recently in Singapore. Marna is a frequent contributor to the Digital Paper, an online publication featuring the work of teacher writers.
Session B:

 Rap Genius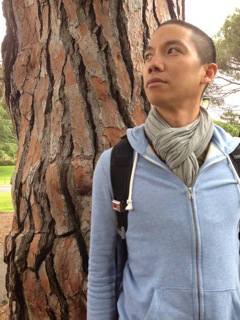 10:30 to 12:00
This hands-on workshop will introduce teachers to the online collaborative text annotation platform, Rap Genius. Initially developed for fans of hip hop music to annotate lyrics and debate meanings of their favorite songs, Rap Genius has moved into classrooms over the past several years, rapidly becoming a tool for teachers to engage students with different texts and "flip" classrooms. With the ability to annotate with text, images, and video, Rap Genius helps encourage the 'close reading' of texts we want to students to practice. In addition to learning how to navigate Rap Genius' multimodal platform, teachers will also have the opportunity to join a growing network of innovative educators around the world.
Exequiel "Rex" Ganding is currently a second-year doctoral student in the Language, Literacy, and Culture program in UC Berkeley's Graduate School of Education. He is interested in issues at the intersection of Composition and Literacy studies, specifically examining the challenges and potential that digital culture poses to writing pedagogy. For the past five years, Rex has also served as a College Composition instructor at various institutions in the Bay Area, teaching courses from below-transfer level to second-year composition.